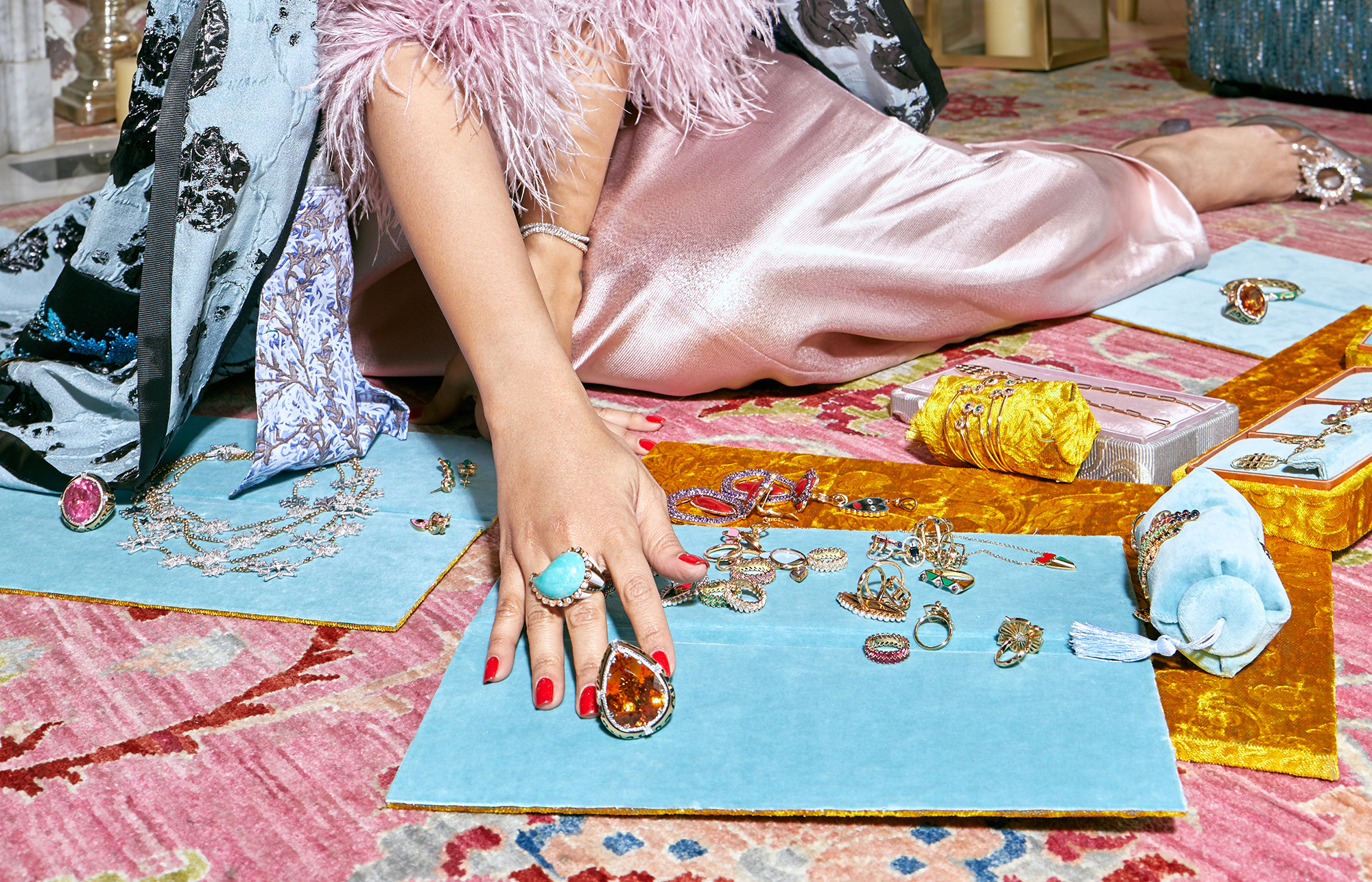 ABOUT THE BRAND
An emblem of artistry and elegance, Salama Khalfan stands as an acclaimed Emirati jewelry maestro, crafting wearable masterpieces that grace the likes of Kendall Jenner, Scarlett Johansson, and Meryl Streep.

Rooted in her profound admiration for equestrianism, Salama's creations resonate with the harmonious symphony of culture, heritage, majestic architecture, and the evocative allure of times gone by. Each piece, whether from an iconic collection or a bespoke creation spotlighting exquisite, rare diamonds, embodies these spirited motifs.

Salama's meteoric ascent in the realm of jewelry, bolstered by her certification from the Gemological Institute of America, has been nothing short of remarkable. A mere year after unveiling her debut collection in 2014, she clinched the esteemed Best Daywear Jewellery Prize at the Ebda'a Award in Abu Dhabi. By 2018, the curtains were raised for her breathtaking flagship boutique in Dubai. Today, Salama's magnificent creations are sought after across the GCC, Europe, and the US.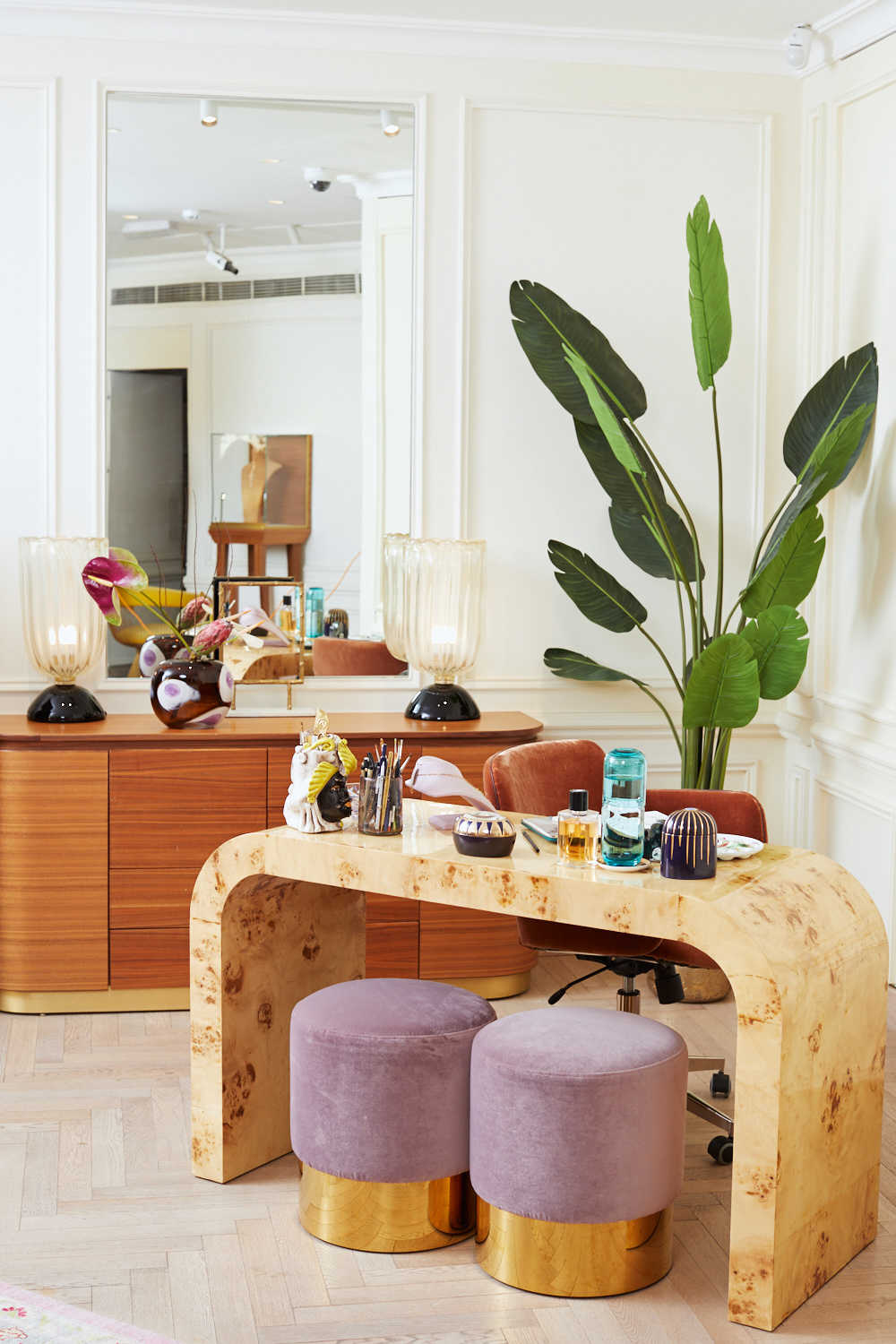 While her designs traverse global inspirations, continuously enriched by her journeys and encounters, they invariably echo the soulful Arabic cadences of her lineage. Driven by an impassioned vision to manifest jewelry that evokes profound emotions and symbolizes unbridled freedom, Salama seamlessly fuses the timeless allure of yesteryears with the contemporary sophistication of the present.

Salama's dedication to excellence is more than just craftsmanship; it's a testament to her journey, her heritage, and her vision for the future. As she continues to illuminate the world of jewelry with her distinctive touch, each piece becomes a story, a legacy, a shimmering testament to the passion that drives her. Join us in celebrating not just jewelry, but the art of life woven through every exquisite design.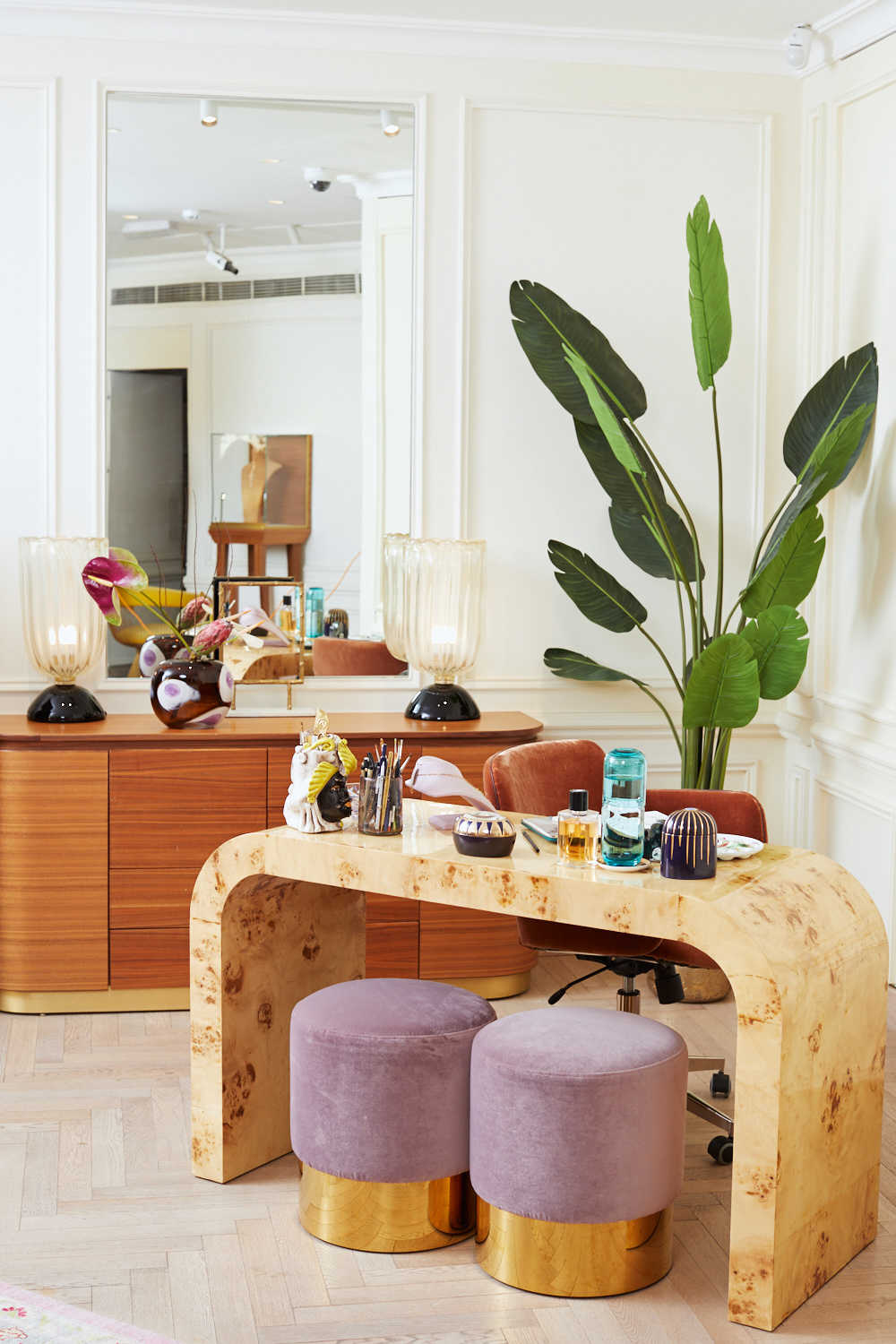 AN INTIMATE SPACE
The design of Khalfan's jewelry boutique is an expression of all that she loves. Entirely hand picked and curated by Khalfan herself, as soon as one enters 34-square-meter space they will notice the stunning hand-painted on gold leafing wallpaper replete with intricate floral patterns. The Chevron solid wood floor evokes that of a twentieth-century Parisian apartment, igniting feelings of comfort akin to one's home. Atop the wooden floor is a sumptuous carpet made by FMBI (Fatima Bint Mohamed Bin Zayed) in an intricate red and white patterning, giving a nod to Middle Eastern heritage and style. Nearby is a handsome Warren Platner armchair and elegant vitrines made in walnut wood and solid brass in a slightly off-center rectangular shape, akin to an Art Deco style. The scene offers warmth, comfort, grace and luxury, just like Khalfan's intricate multi-faceted jewelry collections.

"To me, this is the first true one-on-one connection between me and the brand's clients where the entire customer experience is carefully designed up to guidelines that we have defined, and as per our imagination," says Khalfan. "For example, it is very important to me that our clients feels at home in our space, which is why you'll see that it's designed as a cozy space with some of my favorite things: beautiful fabrics, design books, flowers, candles and a fireplace."

The flagship boutique is located at Dubai Marine Resort and Spa in Jumeirah 1, Dubai