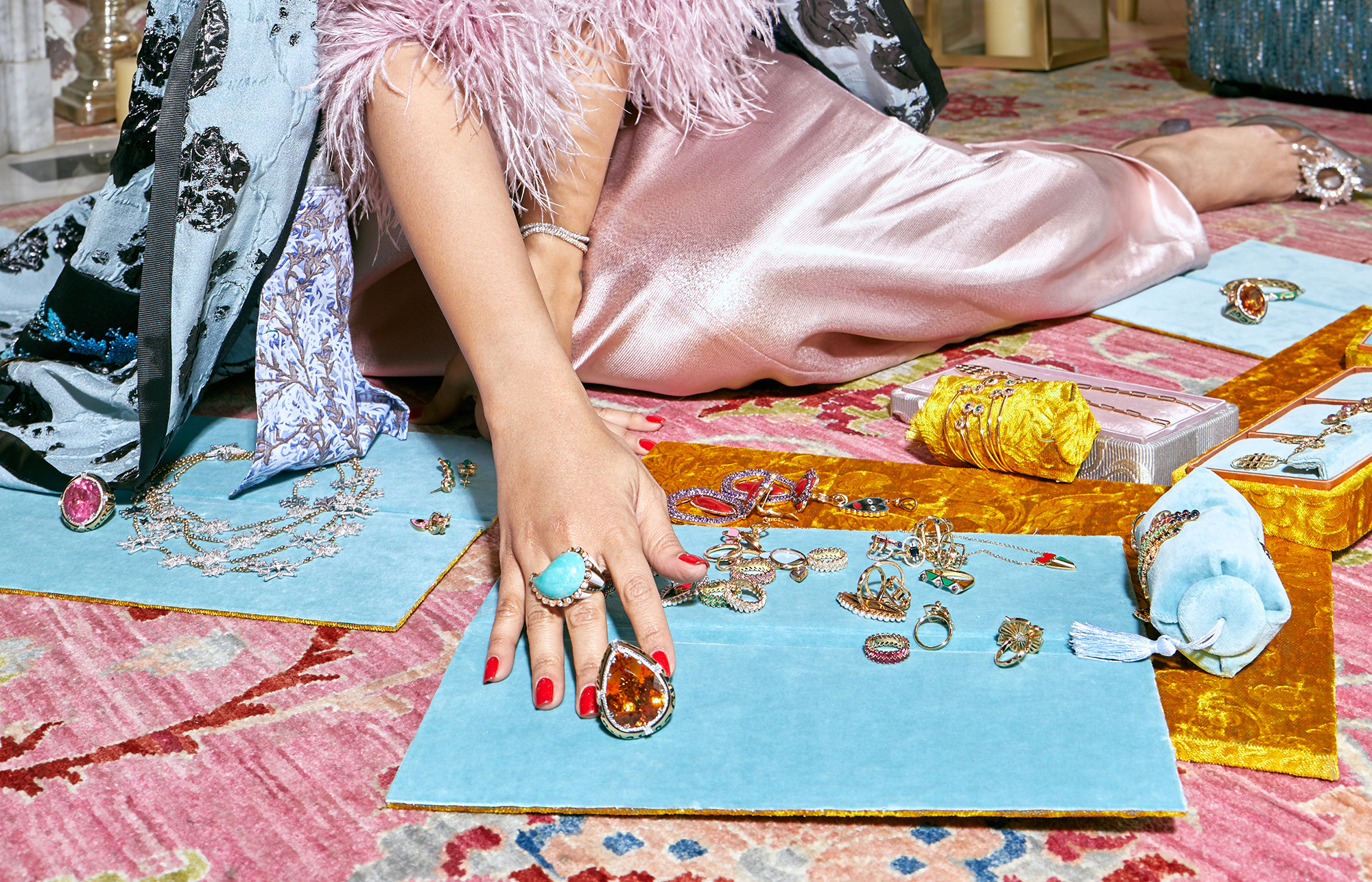 ABOUT THE BRAND
Salama Khalfan is an award-winning Emirati jewellery designer that creates wearable pieces of art, with work that has been worn by Kendall Jenner, Scarlett Johansson and Meryl Streep.

Initially inspired by a love of equestrianism, Khalfan's work speaks of a life fuelled by culture, heritage, architecture and glorious nostalgia. These themes run vibrantly through everything she creates, whether part of a classic collection or a bespoke item crafted around large, rare diamonds.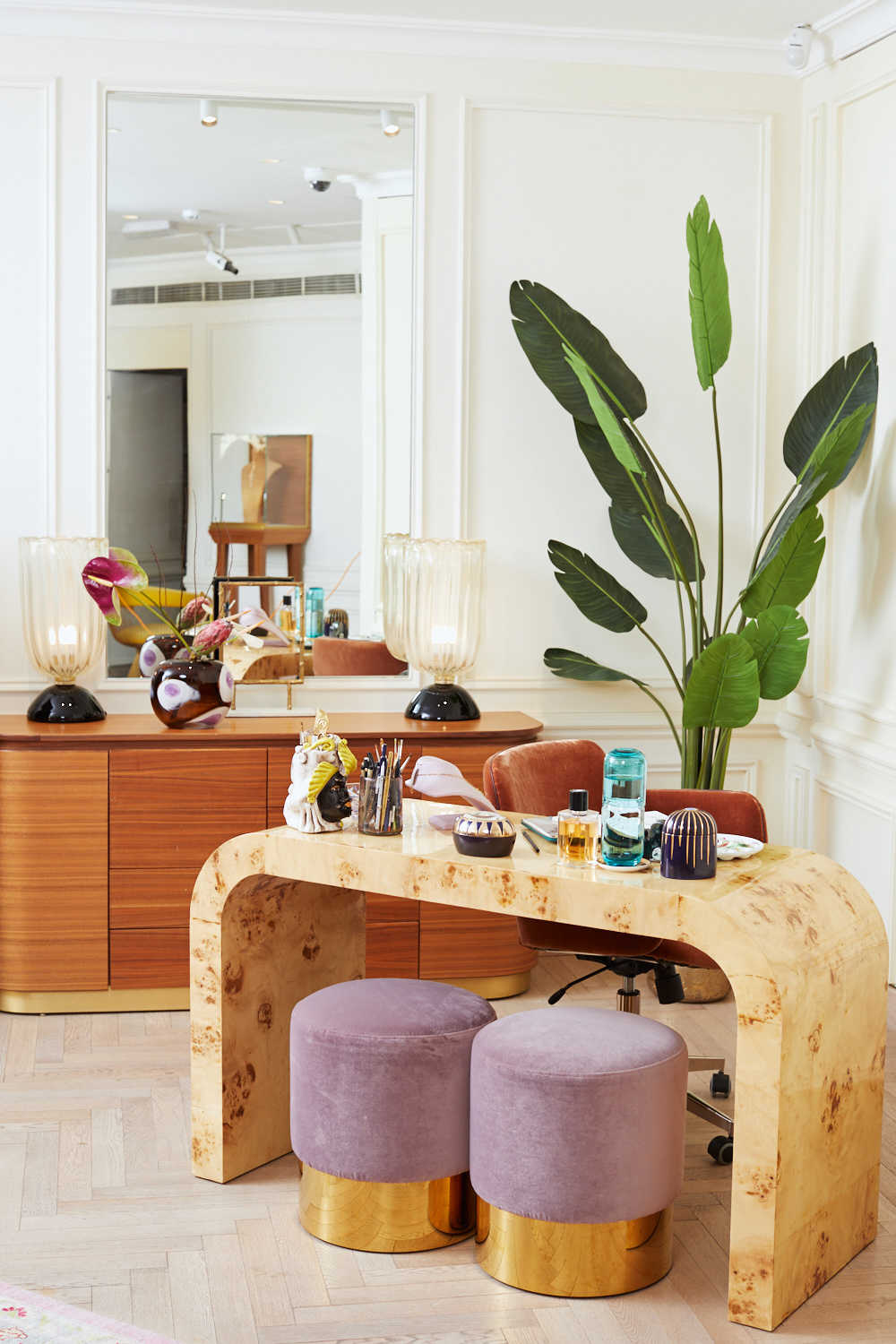 Success came quickly for Khalfan, who is certified by the Gemological Institute of America. After launching her first full collection in 2014, she was awarded the Best Daywear Jewellery Prize at the Ebda'a Award in Abu Dhabi just one year later. In 2018 she opened her stunning flagship boutique in Dubai, and now her jewellery is sold across the GCC, Europe and the US.

While Khalfan's work takes on a global significance, constantly evolving through travel and experience, it always retains the Arabic impulse of her heritage. With a fervent desire to create unique pieces of jewellery that inspire emotion and freedom, she continues to combine the timeless glamour of yesterday with the modern functionality of today.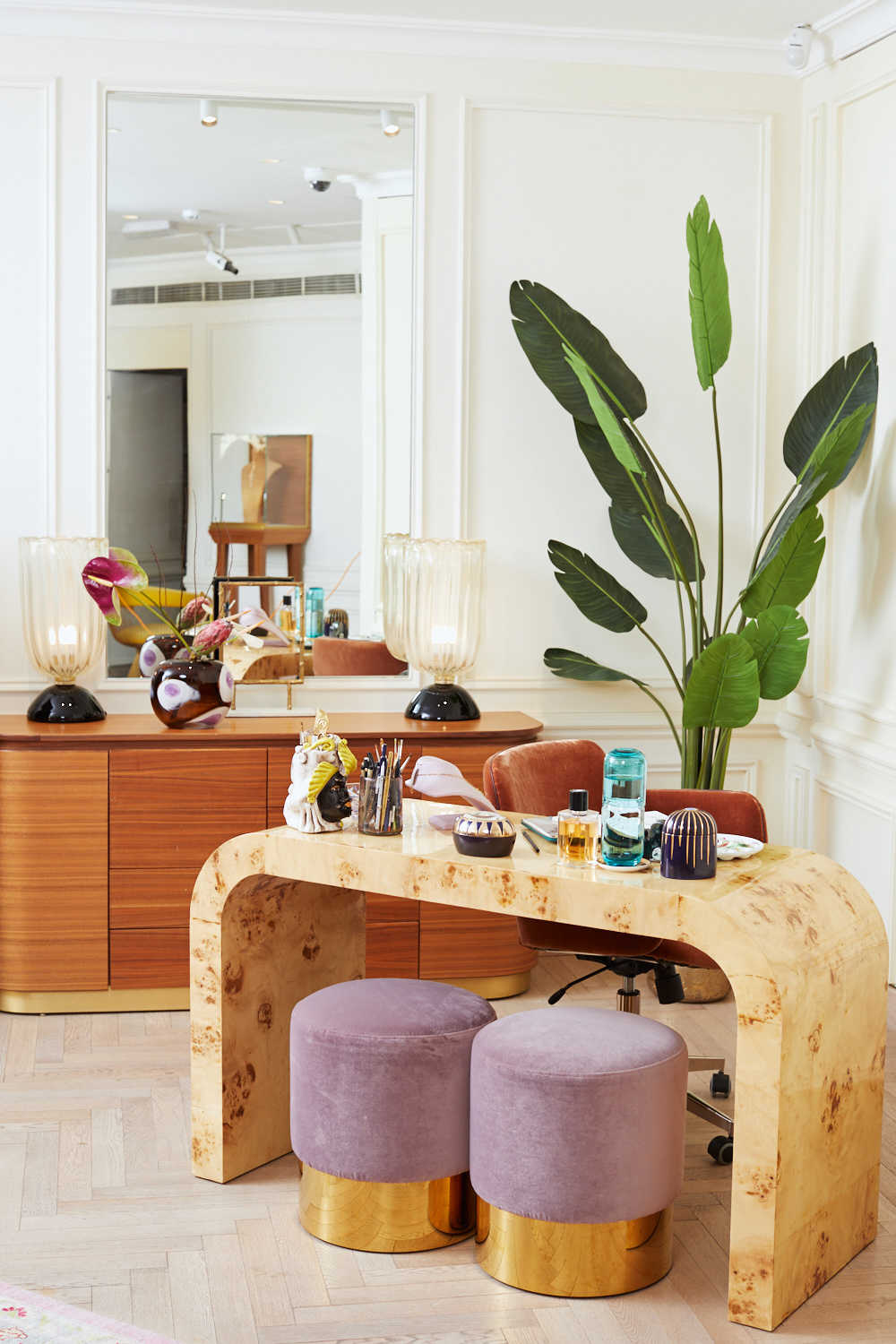 AN INTIMATE SPACE
The design of Khalfan's jewelry boutique is an expression of all that she loves. Entirely hand picked and curated by Khalfan herself, as soon as one enters 34-square-meter space they will notice the stunning hand-painted on gold leafing wallpaper replete with intricate floral patterns. The Chevron solid wood floor evokes that of a twentieth-century Parisian apartment, igniting feelings of comfort akin to one's home. Atop the wooden floor is a sumptuous carpet made by FMBI (Fatima Bint Mohamed Bin Zayed) in an intricate red and white patterning, giving a nod to Middle Eastern heritage and style. Nearby is a handsome Warren Platner armchair and elegant vitrines made in walnut wood and solid brass in a slightly off-center rectangular shape, akin to an Art Deco style. The scene offers warmth, comfort, grace and luxury, just like Khalfan's intricate multi-faceted jewelry collections.

"To me, this is the first true one-on-one connection between me and the brand's clients where the entire customer experience is carefully designed up to guidelines that we have defined, and as per our imagination," says Khalfan. "For example, it is very important to me that our clients feels at home in our space, which is why you'll see that it's designed as a cozy space with some of my favorite things: beautiful fabrics, design books, flowers, candles and a fireplace."

The flagship boutique is located at Dubai Marine Resort and Spa in Jumeirah 1, Dubai