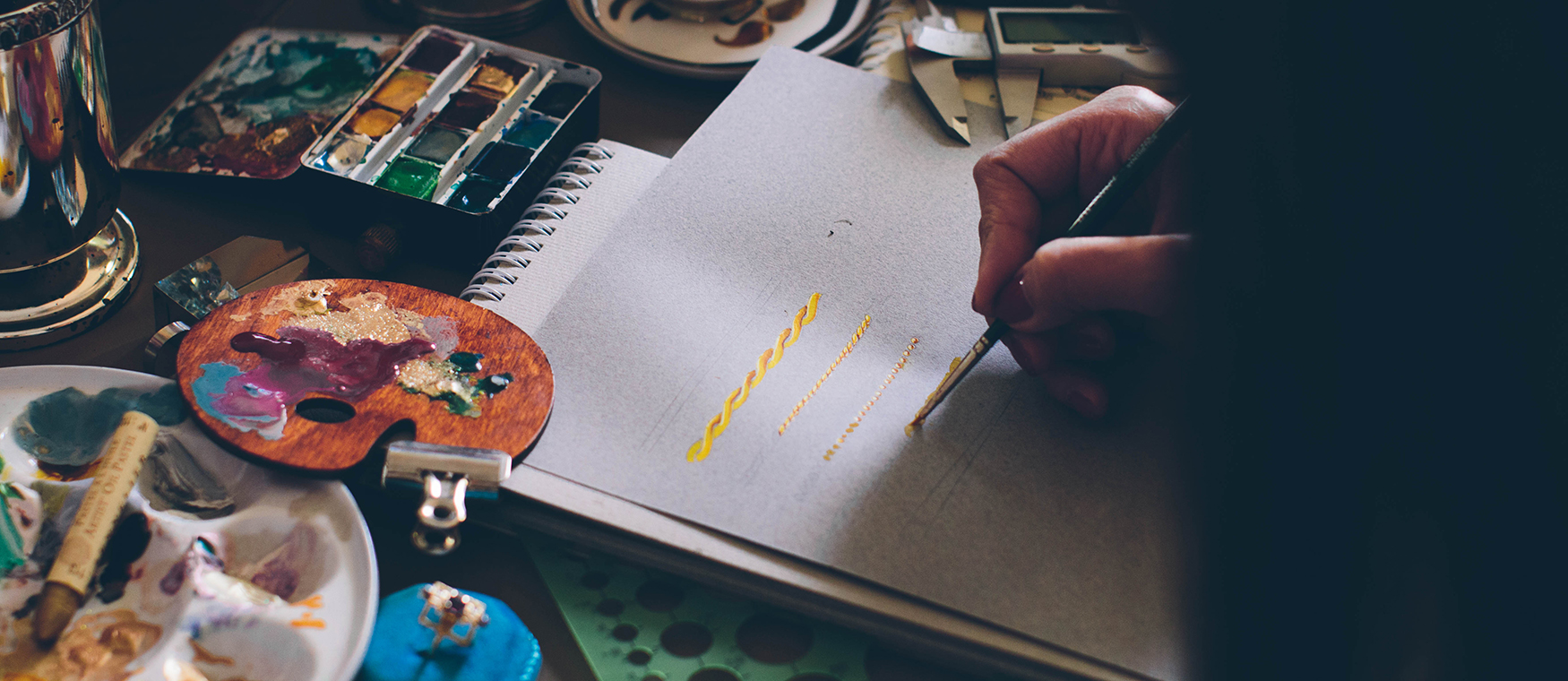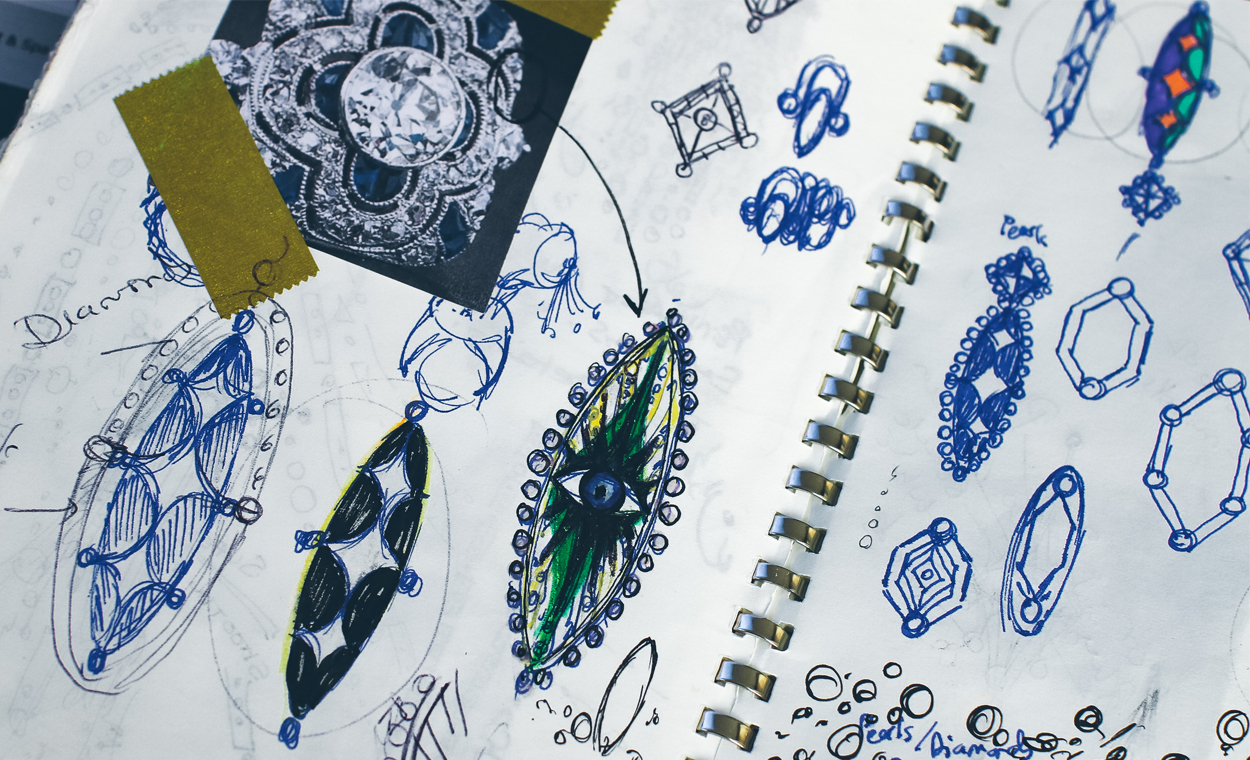 Inspiration & Topic Research
When inspiration strikes, Salama ventures into a phase of exposure to the topic through travel and research. In this phase, Salama creates a big number of hand sketches and drawings that are then filtered and narrowed down to a few primary shapes and patterns of the collection.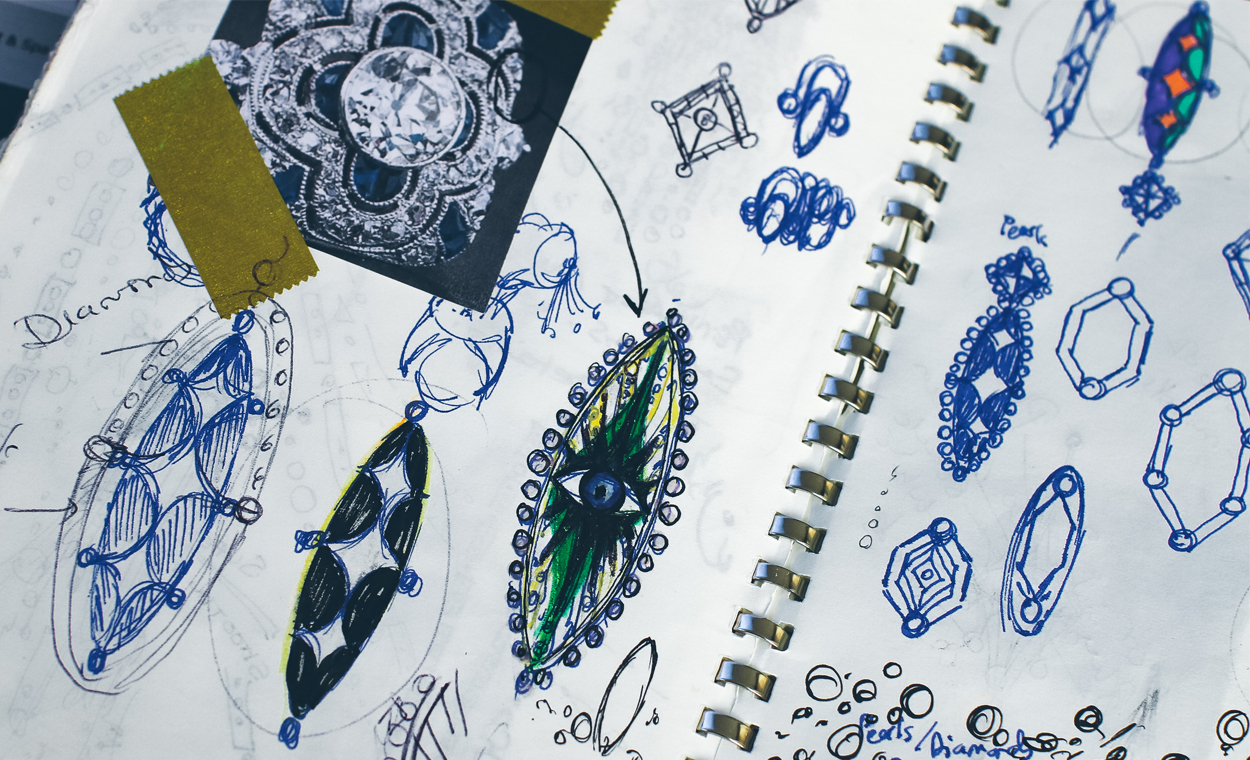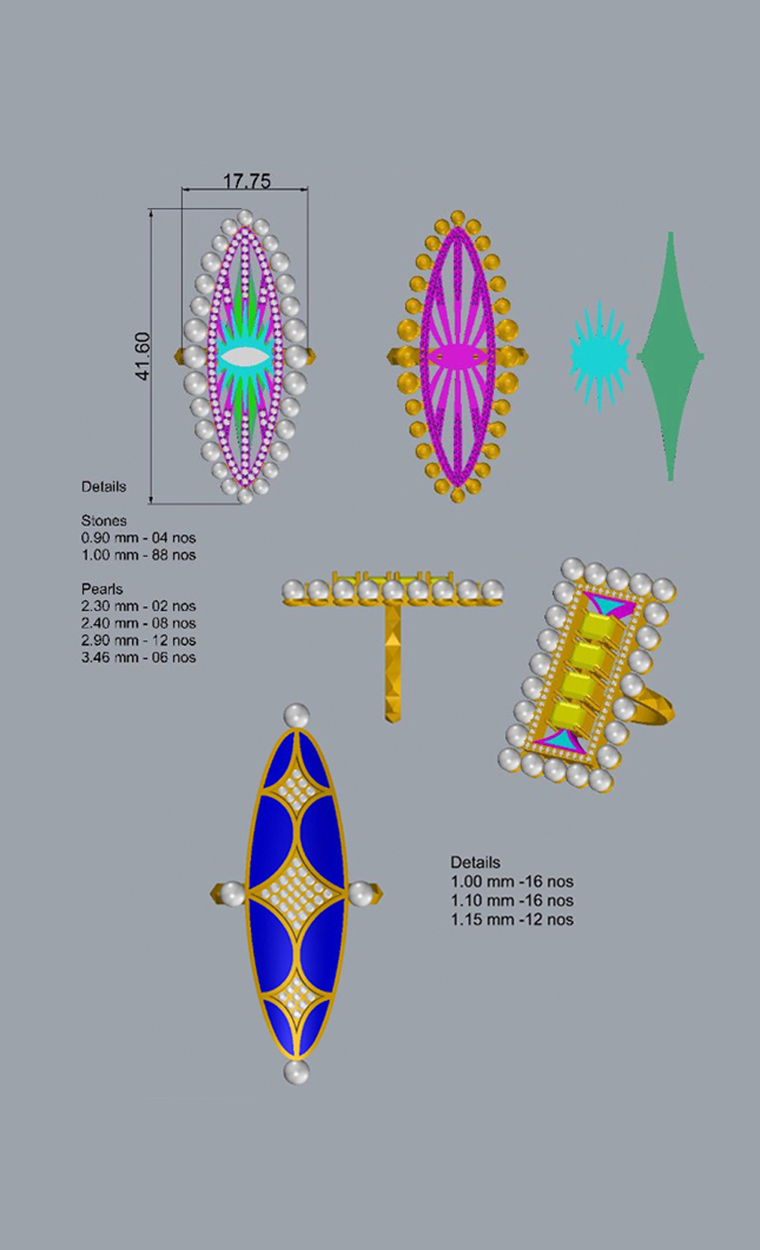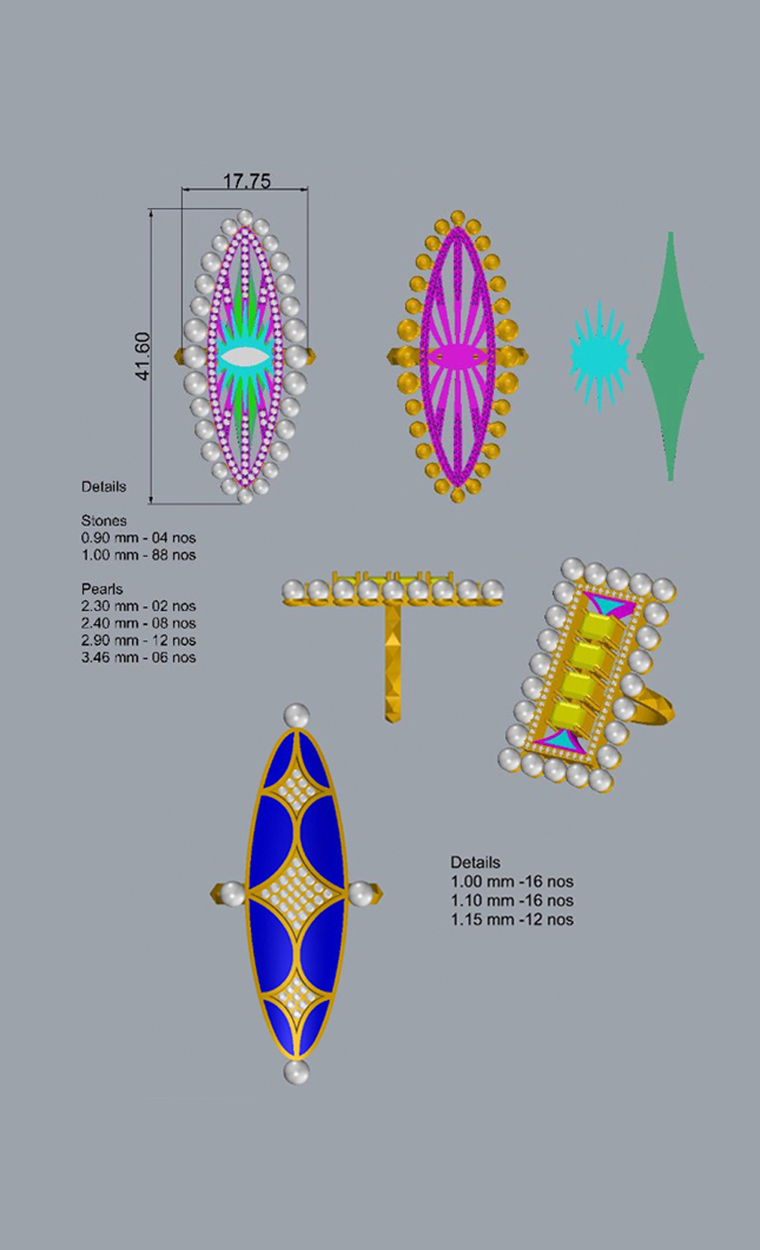 CAD Drawings
The selected and shortlisted drawings are then recreated more accurately on the computer using CAD software specific to jewelry. This is where exact measurements and dimensions of the pieces are development. This phase enables us to estimate the requirements of diamonds and other gemstones that are needed for the collection in exact details of size, cut, and other information. This stage also enables us to estimate the overall cost of the piece and therefore calculate the future selling price of it. In this phase, the Collection Pricing Model is developed simultaneously, and takes into account the methods and techniques of production required for the pieces, and number of hours of hand work required for each piece.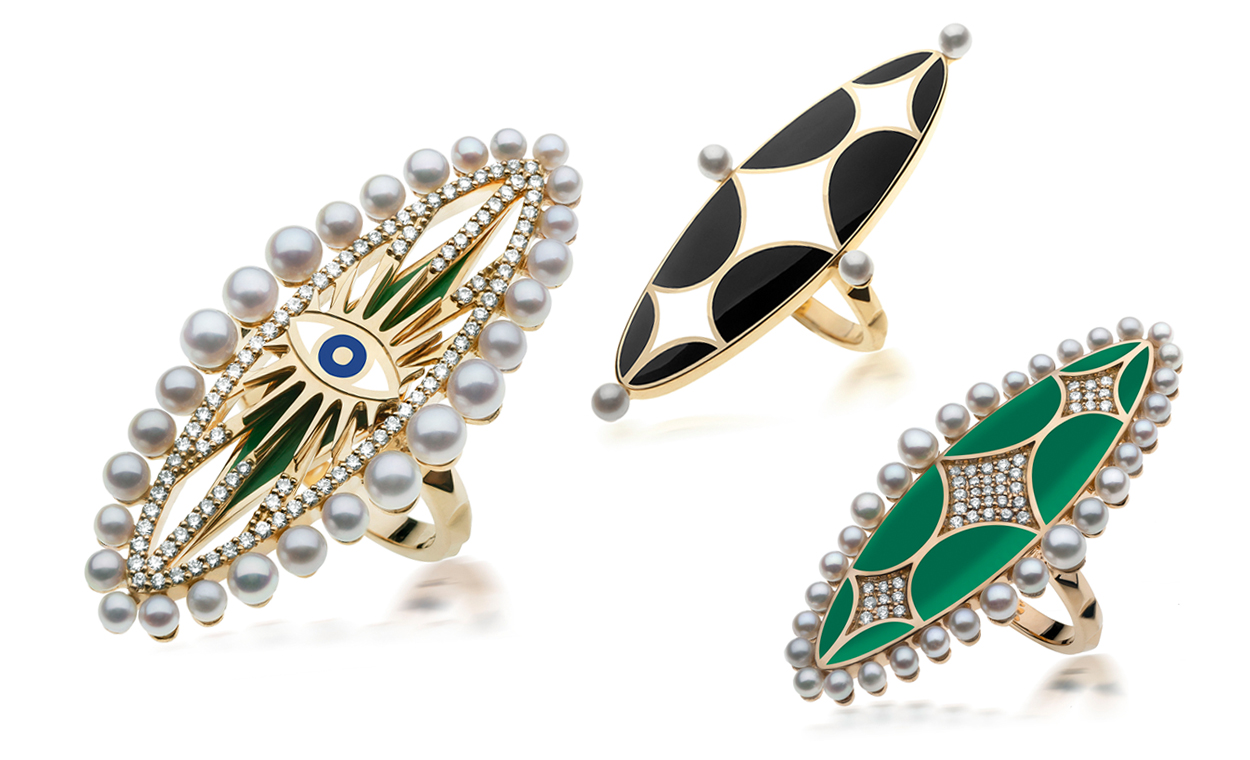 Raw Material Orders
A lot of the gemstones used in the jewelry have a lead-time due to availability, and are sometimes cut to order. As an output of previous step, a Raw Material Order sheet (RMO) is produced for the collection and is communicated to national and international suppliers in a tendering approach.
Production Timeline
Upon receiving responses from suppliers, we then create a Collection Production Timeline (CPT) that enables us to develop full clarity on lead-times before the collection is ready to be introduced to the market. At this stage, the marketing team takes this output to develop their Activation Plan for the collection.